Germantown Truck Accident Attorneys
Helping Victims of Truck Accidents in West Tennessee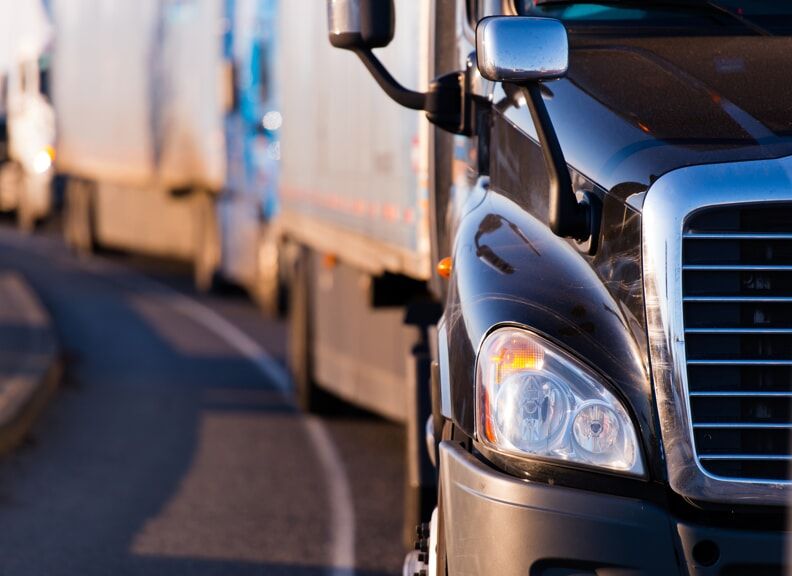 Truck drivers are held to particularly high standards regarding the quality of their driving. They are also subject to various laws and regulations that govern the various aspects and conditions of their job. For example, truck drivers are only allowed to work a certain number of hours and must rest for a certain number of consecutive hours. Truck drivers must also follow all the rules regarding how they load their vehicles.
Quite often, truck accidents are the result of a trucker or trucking company failing to follow state and federal operation laws. If you were injured in a truck accident, you have legal recourse – and Snider & Horner, PLLC can help. Our Germantown truck accident attorneys have helped numerous Tennesseans recover compensation for their injuries and can do the same for you.
Schedule a free consultation to discuss your truck accident claim by calling (901) 730-8880 or contacting us online.
What To Do if You Are Hit by an 18-Wheeler
If you have been involved in an accident with an 18-wheeler, your first priority should always be your safety. If possible, move away from any immediate danger and call 911. Request that an ambulance be sent to your location and be sure to give the police a statement when they arrive. If you are able, get the driver and their employer's contact information including their drivers license, registration, and insurance. After any type of accident, and especially truck accidents, it's imperative that you don't discuss the accident with the other driver or their insurance company. In many cases the insurance company has used what victims of truck accidents have said following the accident against them. If you are involved in a truck accident it may be in your best interest to enlist the expertise of an attorney as soon as possible to help avoid any situations that may make filing your claim more difficult.
Common Causes of Truck Accidents
Trucks are undoubtedly more difficult to handle and operate than small passenger cars. Plus, given their size, they are a recipe for severe injuries in the event of an accident.
We have handled injury claims involving truck accidents caused by:
Tired drivers who work/drive longer than the legal limit
Untrained or unqualified truckers
Mechanical errors/defective truck parts
Improperly loaded or overloaded cargo
Traffic violations, like running a red light or speeding
Unsafe lane changes or merges
Aggressive driving
Drunk driving
Who is Liable in a Trucking Accident?
Sometimes, trucking companies are held responsible for the actions of their truckers. Other parties might also hold some responsibility depending on the type of accident.
Possible liable parties include:
The trucker
The truck driver's employer
Truck manufacturer(s)
The truck's/trucking company's mechanic
Government entities
Work with Snider & Horner, PLLC
Though we have the resources found at a large firm, we offer the personalized service and attention to detail that only a small firm can provide. Our Germantown truck accident attorneys have extensive experience uncovering evidence, interviewing witnesses, negotiating with insurance companies, and building strong cases on behalf of the injured. With our help, you can recover the compensation you need to cover medical bills, lost wages, and even your pain and suffering.
Call (901) 730-8880 today to get started on your case with a free consultation. We offer same-day appointments for potential clients.

Teamwork - Kaylynn

Positive Outcome - Jospeh

This Firm Is The Bomb! - Adolfo

Recommend For Those With Injury Cases - Filiberto

Amazing To Work With - Monroe
$1,054,500.00 Identity Theft

Confidential Settlement. Slip and Fall Injury

$709,750.00 Commercial Business Dispute

Defense Verdict Obtained Multi-Million-Dollar Civil Defense Matter

Confidential Settlement Serious Automobile Accident

$36,000.00 Landlord Collection

$248,000.00 Tennessee Consumer Protection Act Case

$395,000.00 Fraud Case

$35,000.00 Small Automobile Accident

Confidential Settlement Insurance Dispute