Car Accident Attorneys in Germantown
Helping Victims of Car Accidents in West Tennessee
Considering the number of cars on Tennessee's roads and highways nowadays, it is no surprise that car accidents occur frequently. While many of these accidents are minor fender-benders, others are much more severe and cause serious, sometimes life-changing injuries.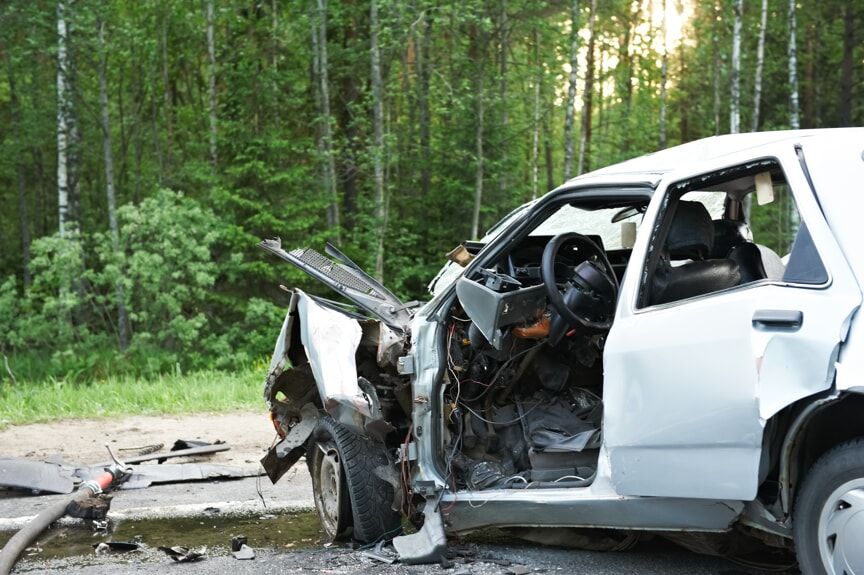 If you or someone you love has been injured in a car accident in Germantown or the surrounding areas, it is in your best interest to retain an attorney as soon as possible. By hiring a Germantown car accident attorney right away, you can preserve the evidence, maintain contact with potential witnesses, and improve your chances of building a strong and successful case in your favor.
At Snider & Horner, PLLC, our Germantown car accident attorneys are dedicated to helping injured West Tennesseans fight back against powerful insurance companies to obtain the compensation they deserve. We are not satisfied until you have favorably resolved your case.
For cost-effective representation you can depend on, give us a call at (901) 730-8880 to request a free consultation for your car accident claim. You can also contact us online at your convenience.
What are the Most Common Causes of Car Accidents?
Understanding why your accident happened will allow you to have a strong case when it comes to seeking compensation for your injuries. Some of the most common acts of negligence include:
Driving under the influence - Driving under the influence is a well-known danger, yet many people continue to do it each year.

Drowsy driving - Studies show that drowsy driving is just as dangerous as driving under the influence.

Distracted driving - Distracted driving is quickly making a name for itself as one of the most dangerous things someone can do behind the wheel.
What Are the Most Common Car Accident Injuries?
Following your car accident, it's crucial for your first step to be to seek medical attention. However, understanding the common car accident injuries may help you identify your symptoms better, which will help your medical professional identify your injuries.
Some of the most commonly seen injuries include:
Broken bones
Brain injuries
Spinal cord injuries
Paralysis
Amputation
What to Do after a Car Accident
Immediately following a car accident, you're probably feeling anxious and overwhelmed. You might not be sure what to do next, but following a few key steps can set you up for success.
We recommend that you:
Take several photos of your injuries, the damage to the vehicles, and the scene of the accident
Exchange contact and insurance information with the other driver(s)
Seek medical attention even if you do not feel injured, as some injuries take time to reveal themselves
Refrain from making statements to the insurance company until you have spoken with an attorney
Am I Required to Call the Police?
Even if you feel your accident is minor, you will want to be sure to call your local police to the scene. Once they arrive, they will provide you with a written report detailing your accident's details. This will be valuable information should you choose to pursue a personal injury claim. The more information you have documented about your case, the stronger it will be, meaning a better chance at seeking maximum compensation.
Want to learn more about how we can help you? Contact us online or call us at (901) 730-8880 today!
Tennessee is a Fault State
Tennessee is a "fault" state which means that after an accident the driver responsible for the accident is responsible for paying damages. More specifically, Tennessee follows a modified comparative negligence law which means that even if you are partially at fault for an accident you can still pursue damages.
In this scenario your percentage of fault for the accident that led to your injuries and your compensation amount would be determined separately and, in the end, the total damages awarded to you will be reduced by your percentage of fault. You are, however, no eligible to pursue compensation if you are more than 50% at fault for an accident.
How Long Do I Have to File A Car Accident Claim?
Every state imposes their own time limit on how long an injury victim has to file a personal injury claim, these times limits are called the statute of limitations. Tennessee has a statute of limitations of one year, this means you have one year from the date of your accident to file a claim or you may lose your right to compensation. Tennessee does recognize certain exceptions to this one-year law, the most notable being if:
The injury victim is a minor at the time of the injury they have a one year from the date of their 18th birthday to file a claim

If the injury victim is found legally mentally incompetent at the time of injury, in this case, they would have a year from the date of their mental recovery to file

If the defendant is absent from Tennessee, the time they spend outside of the state will most likely not be counted in the on-year "clock"

If the defendant is brought up on criminal charges at the time of injury the statute of limitations may be extended up to two years
The Role of a Car Accident Attorney
Once we take on a car accident injury case, we get right to work to preserve and uncover evidence and to calculate the compensation to which you are entitled.
In order to build a strong case, we will:
Interact with insurance companies on your behalf
Collect testimony from witnesses
Collect evidence, such as red light camera footage, dashboard camera footage, etc.
Consult with accident reconstructionists if necessary to determine fault
Consult with medical professionals to calculate the cost of your current and future medical needs
Determine the total cost of your property damage and lost income
Don't Wait to Get Help, Schedule a FREE Consultation Today
At Snider & Horner, PLLC, we have the resources of a large firm while maintaining the exceptional service and cost-effectiveness of a small-firm feel. We encourage you to schedule a free consultation with our Germantown car accident attorneys as soon as you have been involved in an accident. We serve all of West Tennessee!
Millions Recovered Since 1996
Give us a call at (901) 730-8880. We offer same-day appointments for car accident cases.

Teamwork - Kaylynn

Positive Outcome - Jospeh

This Firm Is The Bomb! - Adolfo

Recommend For Those With Injury Cases - Filiberto

Amazing To Work With - Monroe
$1,054,500.00 Identity Theft

Confidential Settlement. Slip and Fall Injury

$709,750.00 Commercial Business Dispute

Defense Verdict Obtained Multi-Million-Dollar Civil Defense Matter

Confidential Settlement Serious Automobile Accident

$36,000.00 Landlord Collection

$248,000.00 Tennessee Consumer Protection Act Case

$395,000.00 Fraud Case

$35,000.00 Small Automobile Accident

Confidential Settlement Insurance Dispute