Germantown Motorcycle Accident Attorneys
Helping Injured Motorcyclists Get Back on Their Feet in West Tennessee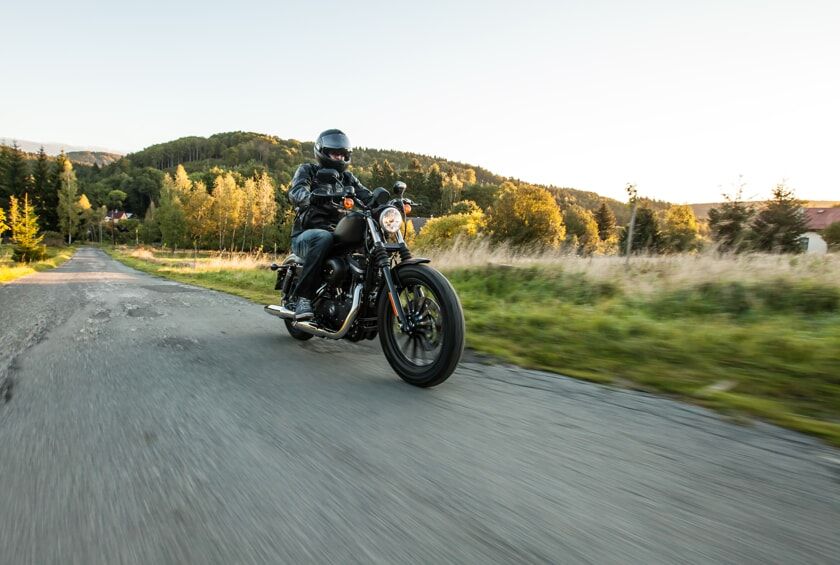 ​
Motorcycles are a fun, convenient, fast, and affordable way to get around. Day in and day out, you'll see plenty of motorcyclists on the roads and highways here in Tennessee. Unfortunately, these motorcyclists are particularly prone to the injuries sustained in serious accidents. Because they lack the same protection as passenger car vehicles, motorcyclists tend to suffer more severe – and therefore expensive – injuries.
If you or a loved one has been injured in a motorcycle accident, you are now undoubtedly facing significant medical bills, lost wages, and other unjust burdens. Snider & Horner, PLLC wants to help you recover the compensation you need to heal and move on from this incident. Our Germantown motorcycle accident attorneys are committed to seeking a favorable resolution on your behalf.
Request a free consultation to discuss your motorcycle accident claim by calling (901) 730-8880 or contacting us online.
What Causes Motorcycle Accidents?
It isn't an uncommon thing to see many car and truck drivers fail to account for motorcyclists and share the road appropriately. Due to motorcycles not having even nearly as much protection in the event of an accident, it's not surprising that they are at more of a risk for injuries. Generally, a lot of motorcycle accidents stem from other drivers' negligence, but here are more causes:
We have handled motorcycle accident cases caused by:
Cars changing lanes without checking for motorcyclists
Cars tailgating motorcyclists
Other drivers failing to check their blind spots
Other drivers making left turns into motorcyclists
Poor weather conditions
Other drivers running red lights and stop signs
Drunk drivers
Defective motorcycle parts
Either the motorcyclist or other drivers are speeding
Lane splitting (which is illegal in Tennessee)
Common Motorcycle Injuries
Motorcycle accidents can be catastrophic events, often resulting in severe injuries due to the limited protection offered by motorcycles compared to other vehicles. Understanding the types of injuries that can occur in these accidents is crucial for both riders and drivers to promote safety on the road. Here are some of the most common injuries that can result from motorcycle accidents:
Road Rash
Fractures and Broken Bones
Head Injuries
Spinal Injuries
Internal Injuries
Dislocations and Sprains
Burns
Facial and Dental Injuries
Emotional Trauma
Do You Have to Wear a Motorcycle Helmet in Tennessee?
In Tennessee, people riding motorcycles are required to wear a helmet. There are special exceptions for riders who are 21 or older, like riding a motorcycle during a memorial ride or funeral procession if they don't ride over 50 miles and do not go over 30 miles per hour. A motorcycle helmet also must meet the federal DOT and state safety requirements.
Your motorcycle gear is all that protects you if you get into a motorcycle accident. Things like gloves, a motorcycle jacket, motorcycle pants, and motorcycle shoes/boots will help defend you against things like road rash.
Recoverable Damages in Motorcycle Accident Cases
After sustaining injuries in a crash, you are faced with mounting medical bills, time out of work, and potentially even permanent disabilities that change the way you live your life.
With all this in mind, our Germantown motorcycle accident attorneys want to help you recover the compensation you need to restore a sense of normalcy to your life.
We may be able to recover damages for:
Current and future medical expenses and medical devices
Lost future income
Loss of quality of life
Pain and suffering
Disfigurement
You don't have to navigate this process alone – our firm is ready to stand by your side and serve as your voice.
We invite you to discuss your case during a free consultation. Call us at (901) 730-8880 today.

Teamwork - Kaylynn

Positive Outcome - Jospeh

This Firm Is The Bomb! - Adolfo

Recommend For Those With Injury Cases - Filiberto

Amazing To Work With - Monroe
$709,750.00 Commercial Business Dispute

$395,000.00 Fraud Case

$1,054,500.00 Identity Theft

Confidential Settlement Insurance Dispute

$36,000.00 Landlord Collection

Defense Verdict Obtained Multi-Million-Dollar Civil Defense Matter

Confidential Settlement Serious Automobile Accident

Confidential Settlement. Slip and Fall Injury

$35,000.00 Small Automobile Accident

$248,000.00 Tennessee Consumer Protection Act Case